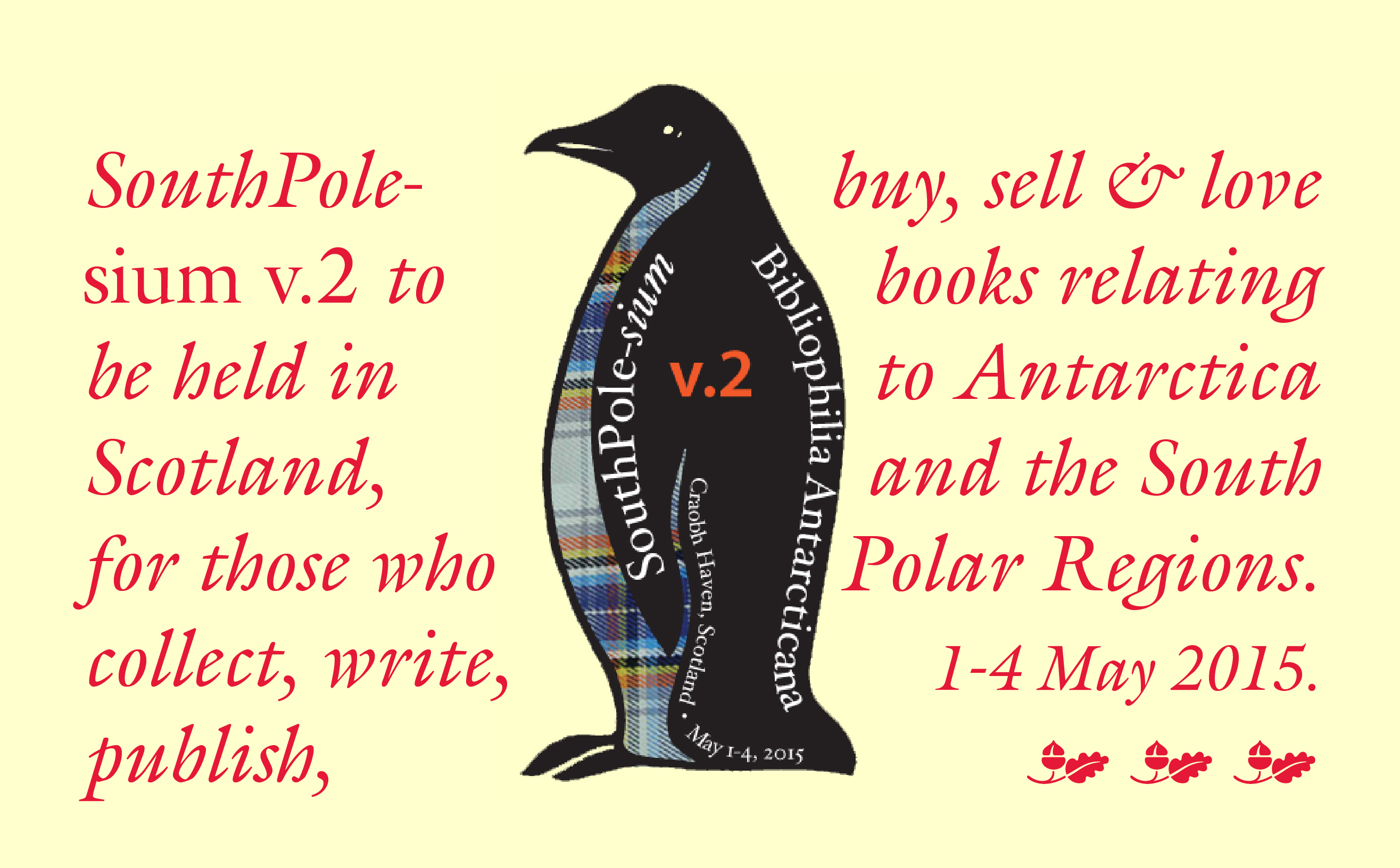 ---
Home
Principles of the SouthPole-sium
Blog
Schedule/Agenda
Registration information and Form
Those who have registered
Those who are planning to attend
Those who have expressed interest in attending
Subjects of talks proposed to be presented so far
Subject ideas for talks that might be presented
Craobh Haven
Lunga House, our venue
Accommodation options
Links relative to Scotland
Updates & E-mails
Comments from those contacted

---
SCOTTISH LINKS and INFORMATION
See a Google map at http://goo.gl/maps/9xA4F which shows some of the places around Craobh Haven, various Landmark Trust properties, tourist information centres, local sites/sights, Low-Latitude Antarctic sites, etc. Some websites:
Lunga House: http://www.lungahouse.co.uk Our venue
Loch Shuna Lodges: http://www.scotland2000.com/lochshuna Jane and Falcon Scott's holiday lodges
Landmark Trust: http://www.landmarktrust.org.uk/ for those who want to extend their stay before or after the SouthPole-sium
VisitScotland - Scotland's national tourism organisation: http://www.visitscotland.com/
Scotland's Gardens: http://www.scotlandsgardens.org/gardens/district/3
Inverary Castle: http://www.inveraray-castle.com/
Kilmartin Museum: http://www.kilmartin.org/ Some Distances and Times:
Glasgow Airport to Craobh Haven: 97 miles, 2 hours 13 minutes.
Edinburgh to Craobh Haven: 136 miles, 3 hour 19 minutes.
Craobh Haven to Dundee: 132 miles, 3 hours 16 minutes.
Craobh Haven to Saddell, Kintyre: 58 miles, 1 hour 34 minutes. (Landmark Trust properties)
Craobh Haven to Rothesay, Bute: 93 miles, 2 hours 42 minutes. (Landmark Trust properties)
In November 2013, Falcon Scott and I toured around the district and checked out various places that might be of interest to those attending the SouthPole-sium. Here are a few: [more to come]
Inverary You'll probably go through this town on the way to Craobh Haven. It's best known attraction is Inverary Castle. Stop at the Tourist Office as you enter the town for brochures and advice.
Lochgilphead is the closest town of any size to Craobh Haven, 17 miles to the southeast.
Craignish is the peninsula that Craobh Haven is situated on. There's the village of Ardfern that overlooks Loch Craignish. You'll find a pub there and a pleasant cafe for lunch or tea. There is an old church, now ruins, at Kirkton which is worth a look.
The Crinan Canal is a picturesque attraction by boat or foot. There is a hotel at the Crinan end. The other end is at Lochgilphead.
The Temple Wood Stone Circle in the Kilmartin Glen is an ancient site with a ring of 13 standing stones.
The Nether Largie Mid Cairn in the Kilmartin Glen is an ancient burial mound.
The Kilmartin is a village with a church that has a collection of early carved stones in the chuchyard. Also the Kilmartin Museum and the Kilmartin Hotel.
Oban is 22 miles north of Craobh Haven, the largest town in the district. Boat trips. Falcon says that setting up boat trips of the area around Craobh Haven will be easy to do. They leave "…from the marina and go to the Corrievrekan and around Scarba. These are really a must for anyone who wants to properly see the area geographically, and a must for all those interested in seeing the wonderful wildlife." Falcon recommends two boats: Duncan Phillips on "Farsain" (a traditional tour boat), and Barry Adamson on "Jenny Wren." The Adamsons also run Corrie House B&B. Riding. Lunga House has riding stables for those interested. It also has clay pigeon shooting.
See also some photos of the above at the section on Craobh Haven.
---