ANTARCTIC TRADE CARDS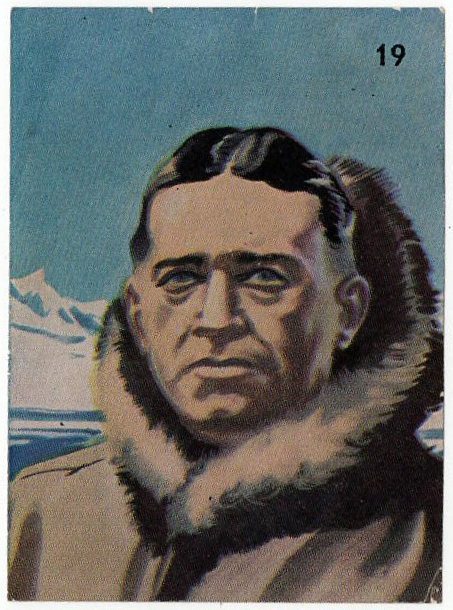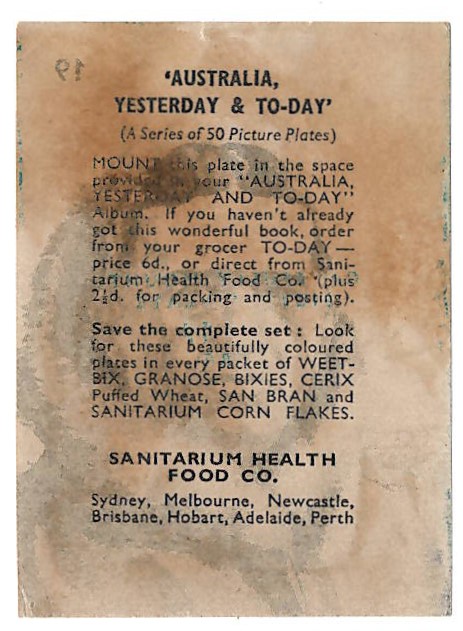 ---
No 312. 'Australia, Yesterday & To-Day'
from Sanitarium cereals issued in 1949. Explorer is unnamed, but clearly Shackleton. Size: circa 2.125" x 3"
Recto: Shackleton portrait in fur parka (though unnamed)
19
Verso: 'Australia, Yesterday & To-Day'
(A Series of 50 Picture Plates)
MOUNT this plate in the space provided in your "AUSTRALIA, YESTERDAY AND TO-DAY" Album. If you haven't already got this wonderful book, order from your grocer TO-DAY -- price 6d., or direct from Sanitarium Health Food Co. (plus 2 1/2 d. for packing and posting).
Save the complete set: Look for the beautifully coloured plates in every packet of WEET-BIX, GRANOSE, BIXIES, CERIX Puffed Wheat, SAN BRAN and SANITARIUM CORN FLAKES.
Sanitarium Health
Food Co.
Sydney, Melbourne, Newcastle,
Brisbane, Hobart, Adelaide, Perth
Source: Peter Spielmann.
---