ANTARCTIC TRADE CARDS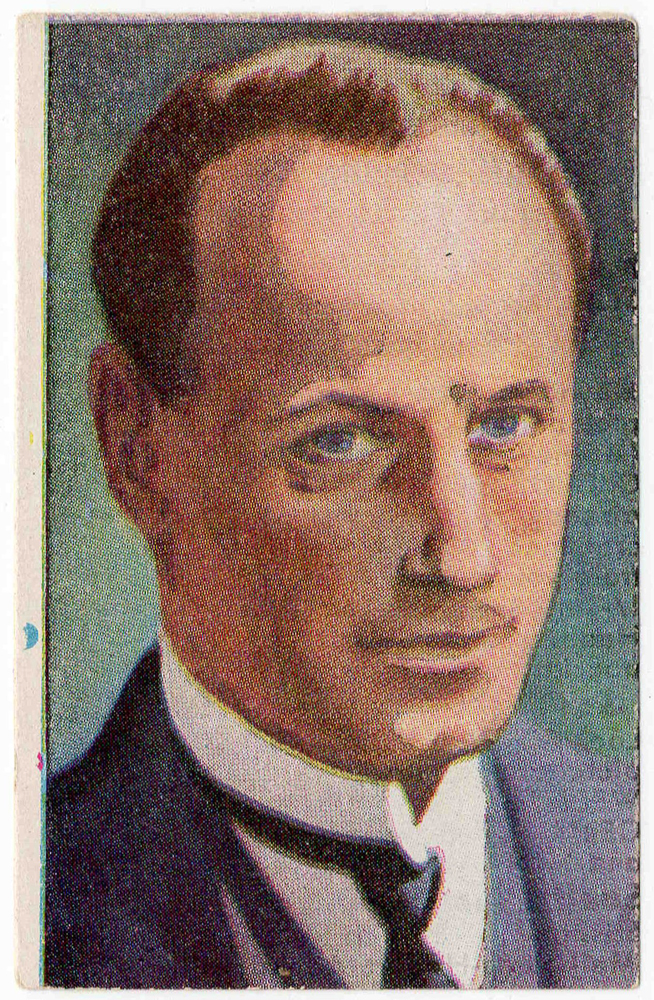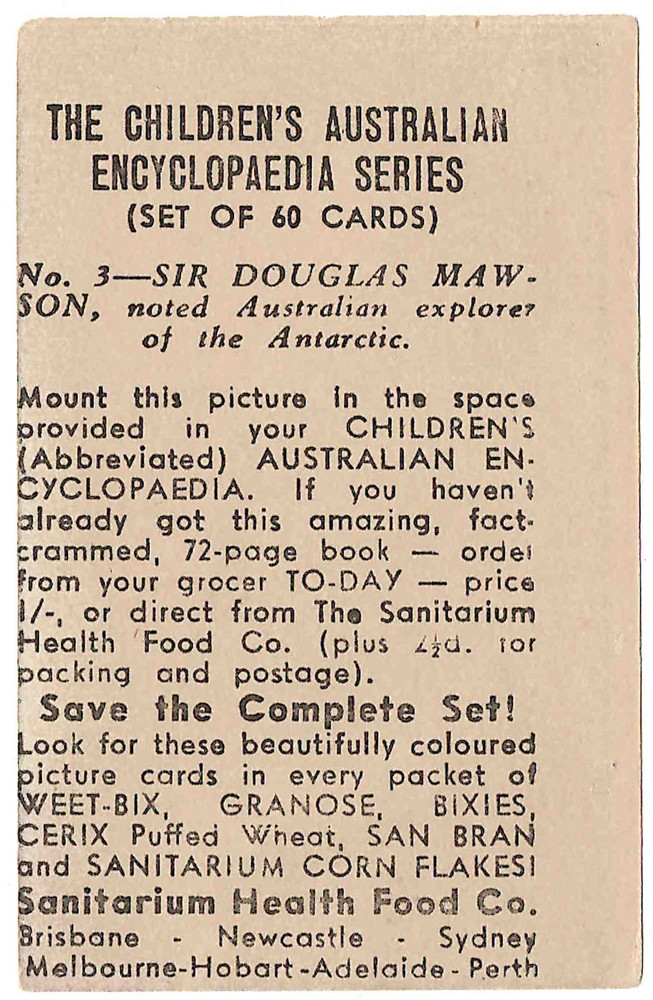 ---
No 305. Sir Douglas Mawson, issued by The Children's Australian Encyclopedia Series in 1946, No. 3 of 60. Size: circa 1.75" x 2.75"
Recto: Portrait of Mawson based on his formal picture in Home of the Blizzard
Verso: THE CHILDREN'S AUSTRALIAN
ENCYCLOPEDIA SERIES
(SET OF 60 CARDS)
No. 3 -- SIR DOUGLAS MAWSON, noted Australian explorer of the Antarctic.
Mount this picture in the space provided in your CHILDREN'S (Abbreviated) AUSTRALIAN ENCYCLOPEDIA. If you haven't already got this amazing, fact-crammed, 72-page book -- order from your grocer TO-DAY -- price 1/-, or direct from The Sanitarium Health Food Co. (plus 2-1/2 d. for packing and postage).
Save the Complete Set!
Look for these beautifully coloured picture cards in every packet of WEET-BIX, GRANOSE, BIXIES, CERIX Puffed Wheat, SAN BRAN and SANITARIUM CORN FLAKES! Sanitarium Health Food Co. Brisbane - Newcastle - Sydney Melbourne - Hobart - Adelaide - Perth
Source: Peter Spielmann.
---