ANTARCTIC TRADE CARDS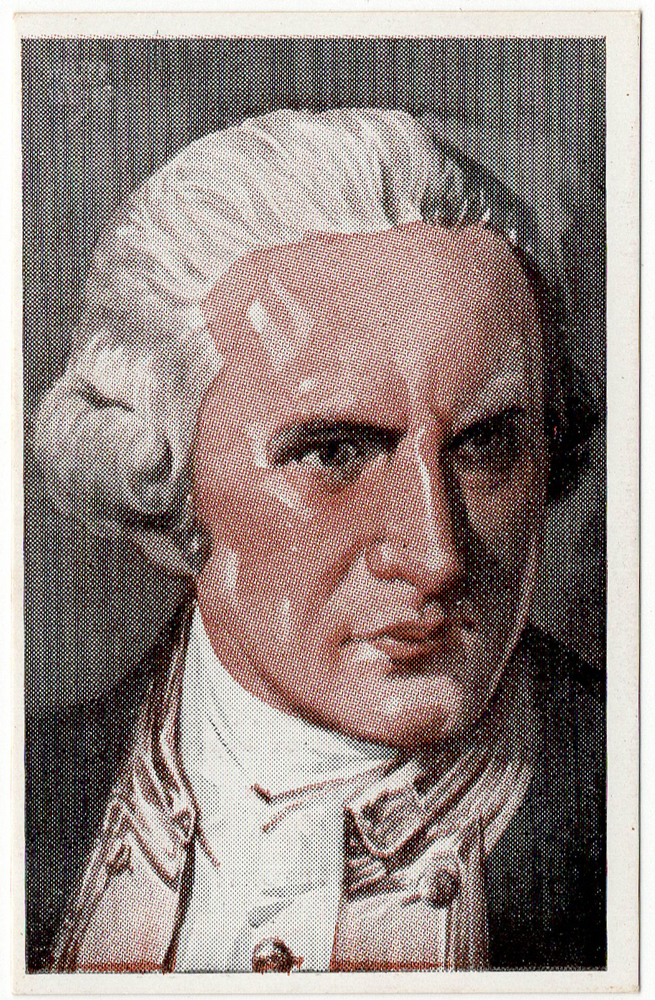 ---
No 297. James Cook -- A Man of Stamina. Number 16 in their series, date and total number unknown. Size: circa 2" x 3.125"
Recto: Cook portrait, no label
Verso: 16. Captain James Cook
(1728-1779)
Discoverer of Australia; one of the greatest navigators and explorers.
A Man of Stamina
"Stamina Clothes, tailored from Crusader Cloth"
This is the sign of the quality you want ... Look for it on the pocket of every pair of Stamina
self-supporting
Trousers
For Men and Boys
Source: Peter Spielmann.
---