ANTARCTIC TRADE CARDS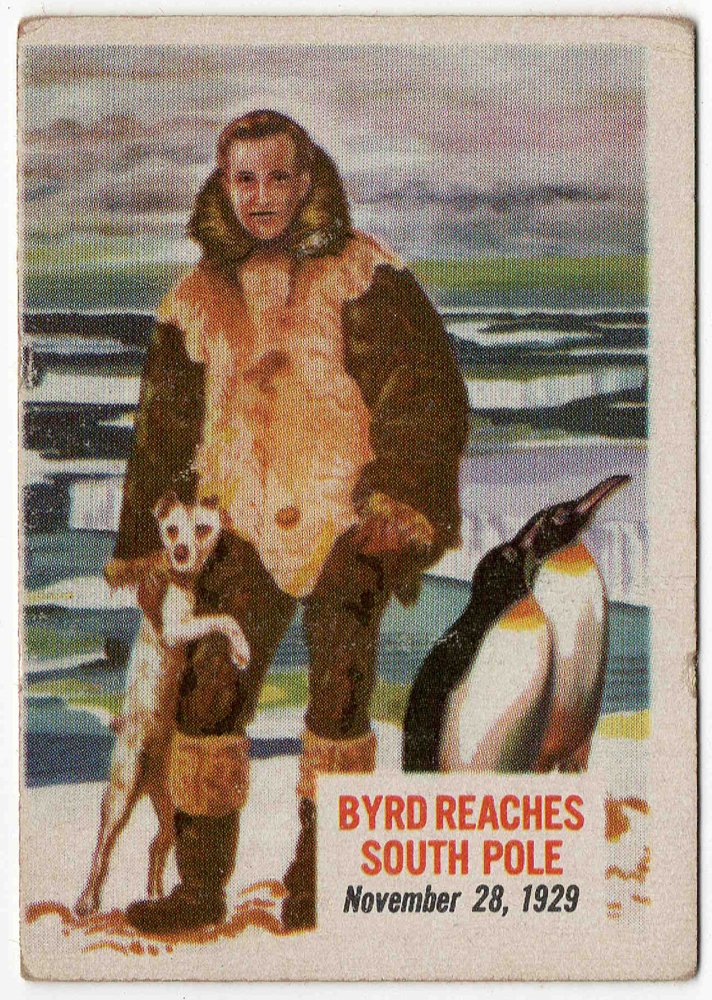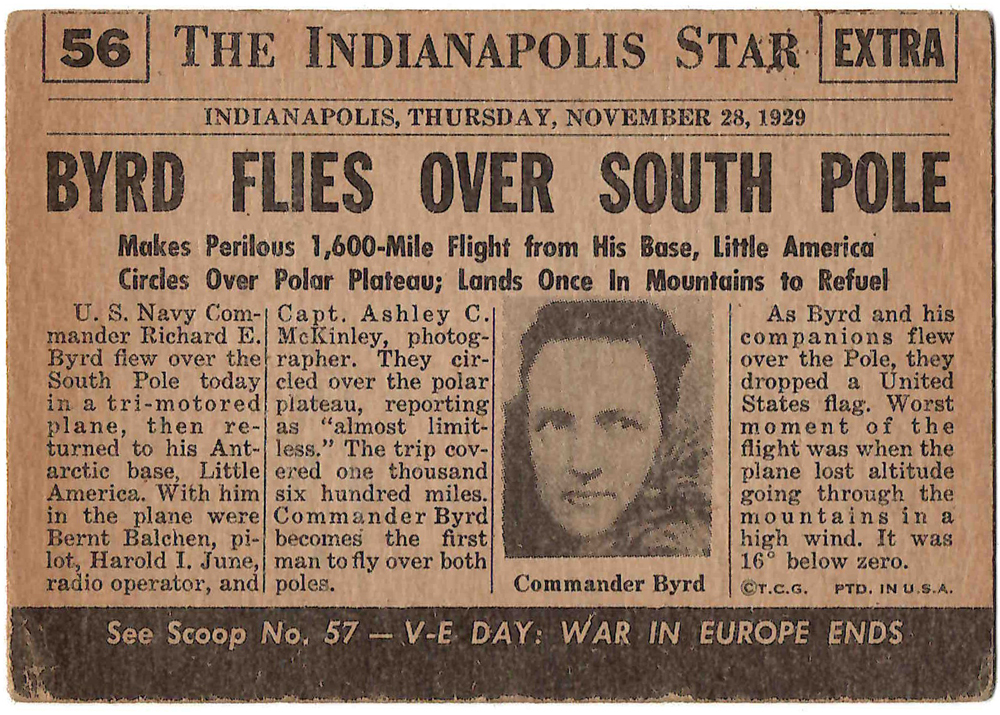 ---
295 Byrd Reaches South Pole, November 28, 1929
Topp's Scoops Series, number 56 of a series of 156 (1954). Size: circa 2" x 3"
Recto: Byrd standing in furs with terrier Igloo hugging him, Emperor penguins to their right.
Verso: 56 -- The Indianapolis Star -- Extra
Indianapolis. Thursday, November 28, 1929
BYRD FLIES OVER SOUTH POLE
Makes Perilous 1,600-Mile Flight from His Base, Little America
Circles Over Polar Plateau; Lands Once In Mountains to Refuel
U.S. Navy Commander Richard E. Byrd flew over the South Pole today in a tri-motored plane, then returned to his Antarcac base, Liittle America. With him in the plane were Bernt Balchen, pilot, Harold I. June, radio operator, and Capt. Ashley C. McKinley, photographer. They circled over the polar plateau, reporting as "almost limitless." The trip covered one thousand six hundred miles. Commander Byrd becomes the first man to fly over both poles. As Byrd and his companions flew over the Pole, they dropped a United States flag. Worst moment of the flight was when the plane lost altitude going through the mountains in a high wind. It was 16° below zero.
See Scoop No. 56 -- V-E DAY: WAR IN EUROPE ENDS
Source: Peter Spielmann.
---