ANTARCTIC TRADE CARDS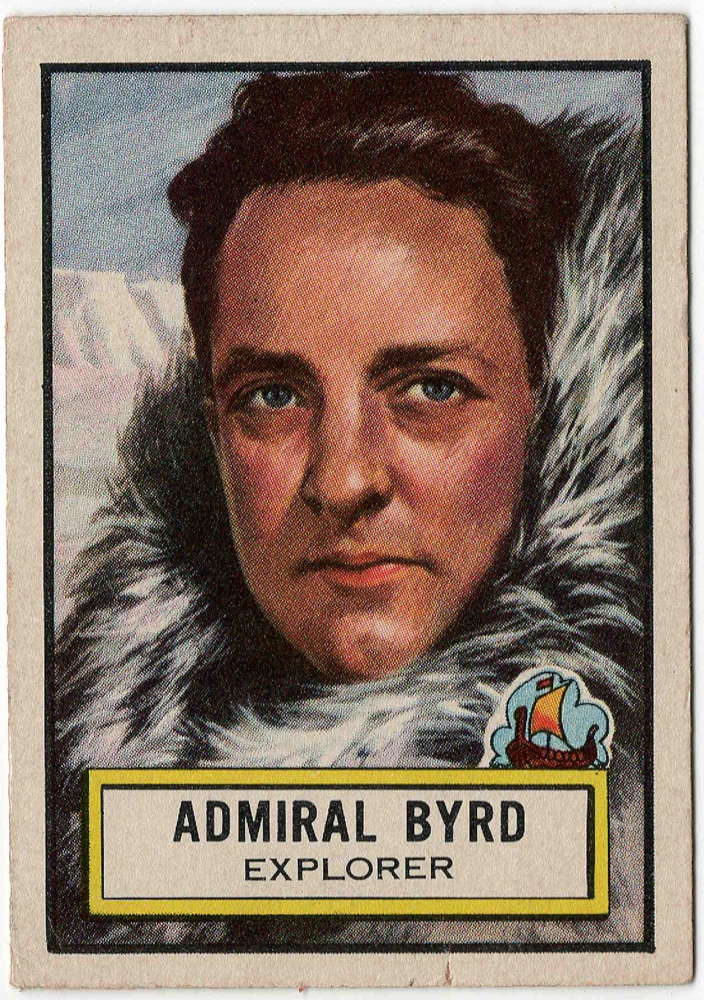 ---
Admiral Byrd -- Explorer.
Issued by Topp's Co. as number 5 in a series of 6 explorer cards in the "Look 'n See" series (1952). Size: circa 2" x 3"
Recto:Byrd in fur hood, "Admiral Byrd Explorer"
Verso: 50 -- Adm Richard E. Byrd
No. 5 of 6 Explorers
Admiral Byrd is a daring American explorer of the North and South Pole. On one of his many fearless expeditions he stayed all alone for forty days in an ice-bound shack at an advanced outpost. His mates were happy to find him still alive when they returned. His maps and reports about these little-known regions won him twenty decorations and are proving very valuable to the United States today.
LOOK 'N SEE
What was Admiral Byrd's Most famous trip?
Place the red paper over this card and see the answer. (Copyright) T.C.G.
Printed in U.S.A.
(The backside is meant to be viewed through red cellophane, which reveals the answer to the quiz question.)
Source: Peter Spielmann.
---