ANTARCTIC TRADE CARDS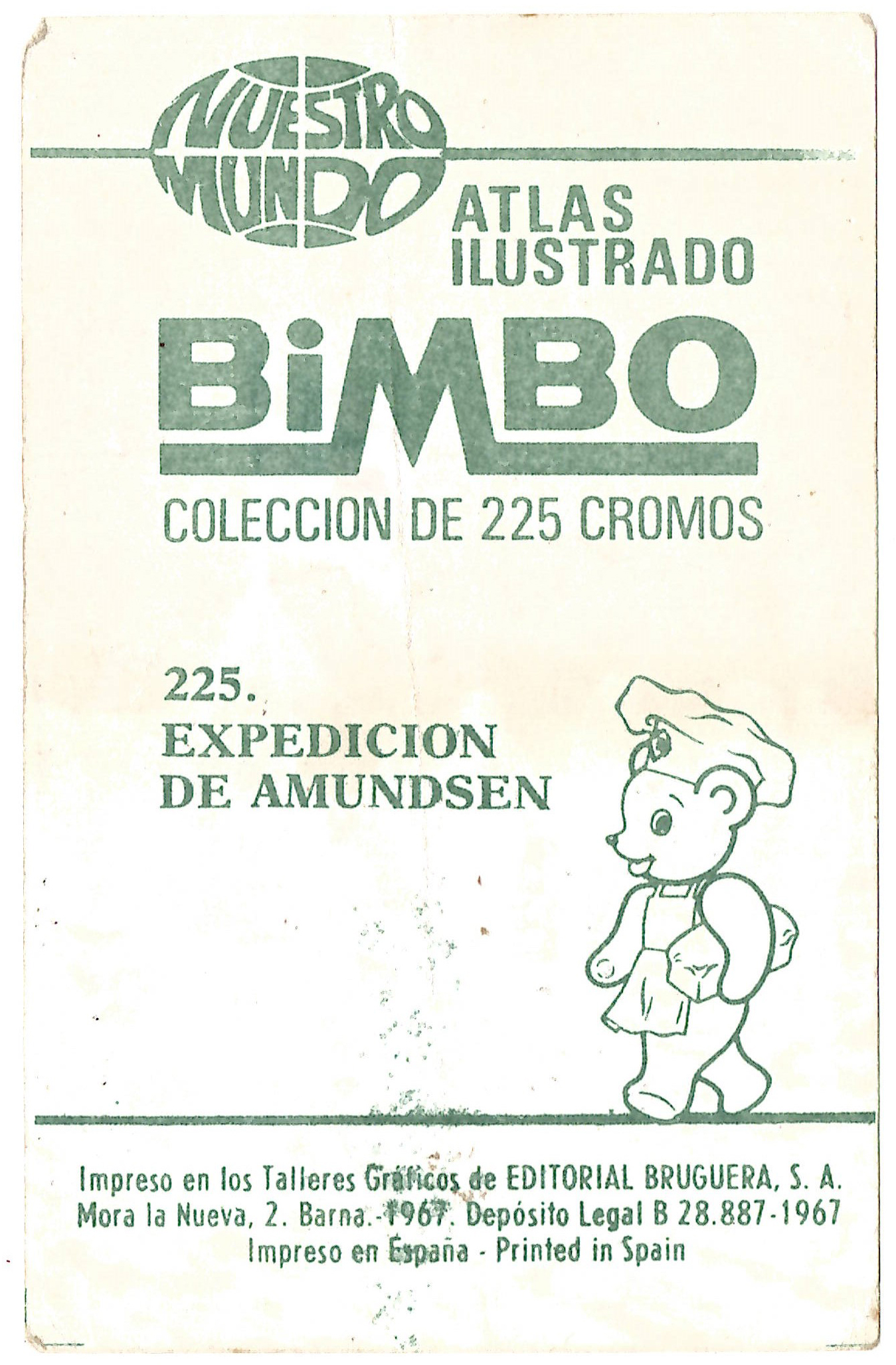 ---
No 291 Expedicion de Amundsen/Amundsen Expedition. Issued by Bimbo (1967) as number 225 in series of 225. Size: circa 2.25" x 3.25"
Recto: Four men stand facing tent with Norwegian flag over it (Poleheim?), dogs and loaded sledge in foreground.
Verso: Nuestro Mundo Atlas Ilustrado
Bimbo -- Colleccion de 225 Cromos.
Printed in Spain
Source: Peter Spielmann.
---