ANTARCTIC TRADE CARDS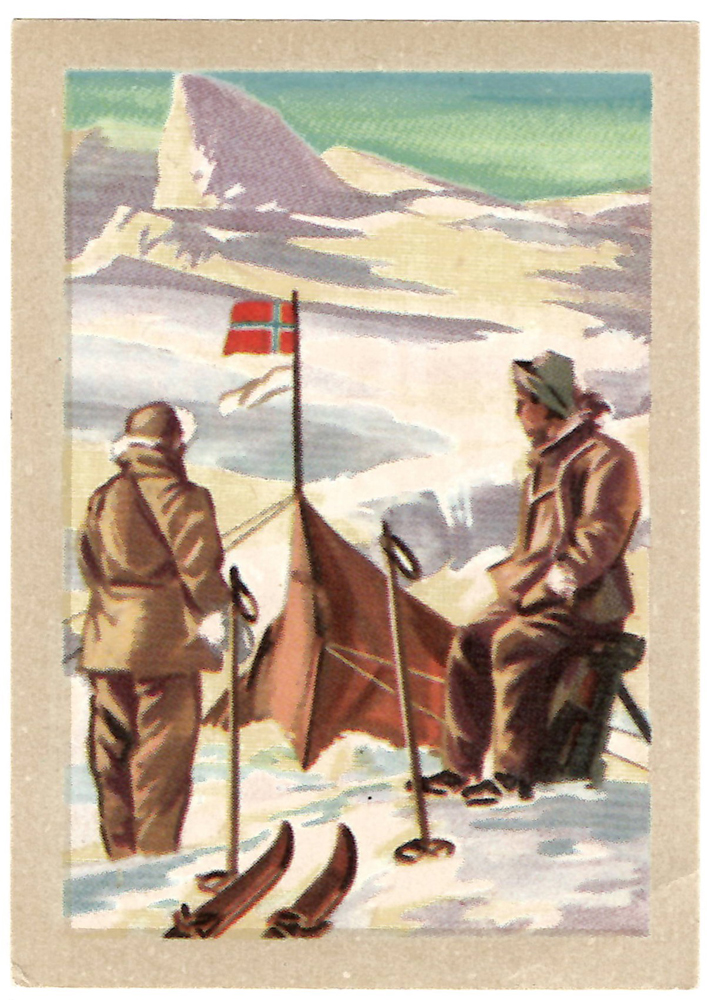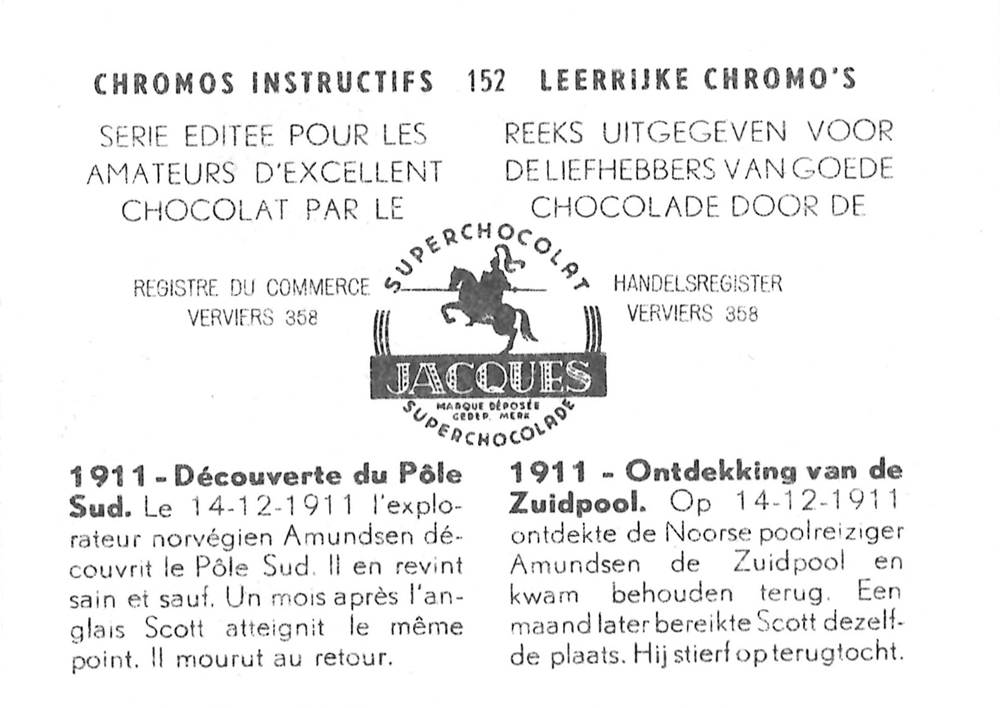 ---
No 287. Issued by Jacques Superchocolat. Card 152; date and run of series unknown. Size: 2" x 2.75" France.
Recto: Two men at tent topped by Norwegian flag; skis in foreground, mountain range in background.
Verso: 1911 - Decouverte du Pole Sud. Le 14-12-1911 l'explorateur novegien Amundsen decouvrit le Pole Sud. Il en revint sain et sauf. Un mois apres l'anglais Scob abeignit le meme point. Il mourut au retour.
1911 - Ontdekking van de Zuidpool. Op 14-12-1911 ontdekte de Noorse poolreiziger Amundsen de Zuidpool en kwam behouden terug. Een maand later bereikte Scott dezelfde plaats. Hij seerf op terugtocht.
Source: Peter Spielmann.
---